[ad_1]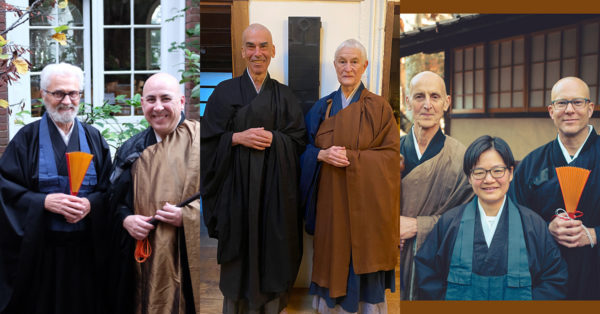 Congratulations to the Fall 2021 shusos at City Center, Green Gulch Farm, and Tassajara.
At City Center with Abbot Tenzen David Zimmerman, Roger Hillyard–Henzan Tokuryu/ Universally Seeking, Receiving the Stream.
At Green Gulch Farm with Abbess Fu Schroeder, Michael Gelfond–Kaigen Myogyo
At Tassajara with Ryushin Paul Haller, Tim Kroll–Tatsushi Museki/ Penetrating Resolve, No Trace.
[ad_2]